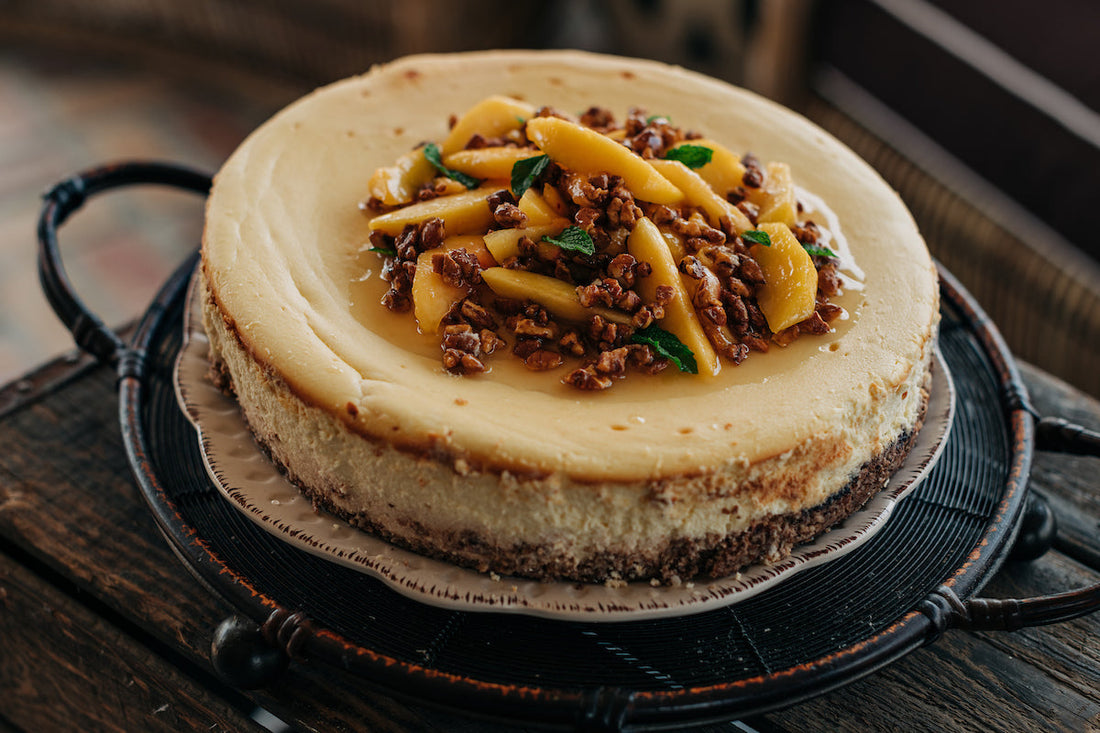 The Best Keto Cheesecake
EQUIPMENT:
4 by 10 inch springform
INGREDIENTS:
* All ingredients should be room temperature.
For the crust
1 1/2 cups of Pearson Farm Pecan Meal
1/4 cup Powdered Sugar. I use Swerve as it has less impact on blood sugar
6 Tablespoons Butter, melted
For the Filling
6- 6 ounce packages of cream cheese. Full fat
2 cups Powdered Sweetener .. preferably Swerve
5 large eggs
8 ounces sour cream
1 tablespoon Vanilla extract
INSTRUCTIONS:
Preheat oven to 325F
Adjust rack to middle of the oven
Put parchment paper on top of the flat piece of the springform pan and attach the sides of the pan with paper sticking out around the pan
Combine pecans, sugar and butter and mix well. Pour this into the bottom of the pan and press into the bottom and up the sides as far as possible. Refrigerate the crust until you have the filling ready
Next beat the cream cheese until fluffy. Add the sweetener a little bit at a time.
Add the eggs one at a time mixing well after each egg until it is all incorporated.
Pour the cheesecake filling into the springform pan
Bake in preheated 325F oven and check after 45 minutes. If the cake is cracking and turning broken it is overcooking. It should jiggle in the middle and no longer be glossy on the top. If not, let it cook 5 more minutes. Let it sit 30 minutes in the oven with the door cracked.
Next take out the cake and put on the counter. Run a knife around the edges to make sure it doesn't stick to the sides
Let it sit for 1 hour. Cover it loosely with plastic wrap and refrigerate for at least 8 hours or overnight. Remove the springform pan sides and decorate the top with your choice of peaches or strawberries.
This cake can freeze for up to a month with loosing quality.