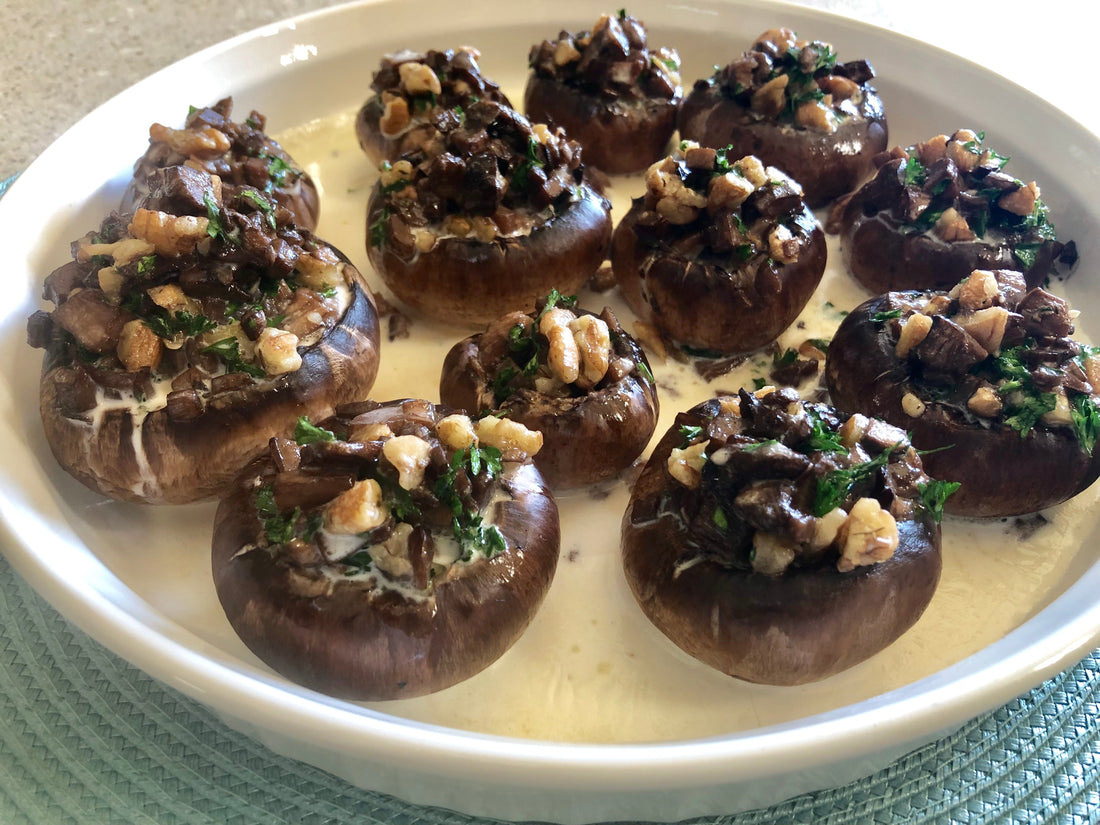 MUSHROOM DELIGHT
Ingredients:
12 large mushrooms
2 Tablespoons softened butter
1/2 cup finely chopped Georgia pecans from Pearson Farm
1 1/2 Tablespoons chopped parsley
1/2 clove garlic, minced
1/4 teaspoon salt
1/8 teaspoon thyme
1/2 cup heavy cream
Directions:
Remove stems from mushrooms. Chop stems finely enough to make 1/2 cup. Mix stems, butter, nuts and next 4 ingredients. Heap mushroom caps with filling and place in shallow baking pan. Pour cream over all. Bake at 350 degrees for 20 minutes - basting once or twice with cream. Serves 6-8.