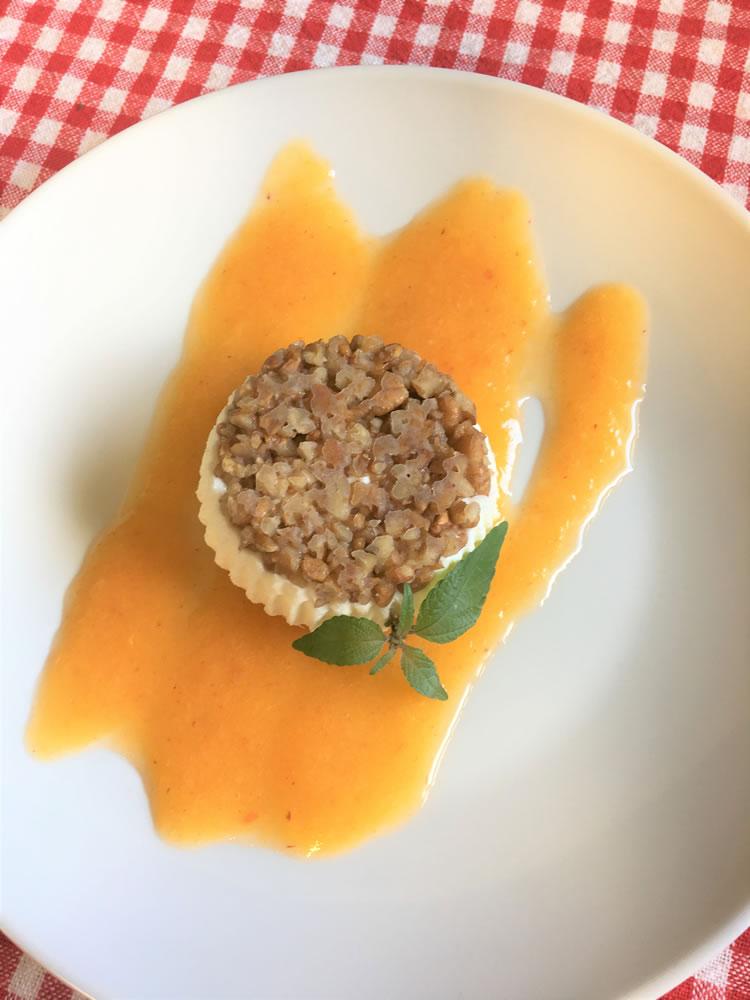 Mini Georgia Peach Cheesecakes
Ingredients:
1 cup finely chopped Pearson pecans or Pecan Meal
3/4 cup skim milk
1/2 cup sugar
2 tablespoons butter or margarine, melted
1 envelope unflavored gelatin
1/4 cup cold water
3 cups peeled and sliced Pearson peaches
12 paper liners for regular size muffin tins
2 (8 oz) packages cream cheese
Directions:
Stir together pecan pieces or pecan meal and margarine in a small bowl. Spoon equal amounts of mixture into paper-lined muffin tins, pressing evenly. Soften gelatin in water in a small saucepan; stir over low heat until dissolved.

In a large bowl, beat cream cheese, milk and sugar at medium speed with an electric mixer until well-blended. Stir in gelatin. Pour equal amounts into muffin tins: freeze until firm.
Place peach slices in food processor or blender; process until smooth. Just before serving, spoon peach puree onto individual plates.

Remove cheesecakes from freezer 10 minutes before serving: peel off paper. Invert cheesecakes onto top of peach puree on each plate. Garnish with additional peach slices and fresh mint leaves, if desired.

makes 12 servings-
Removing cheesecakes from muffin tins is much easier if tins are first sprayed with non-stick vegetable spray.
From The Kitchen Of:
Georgia Peach Commission