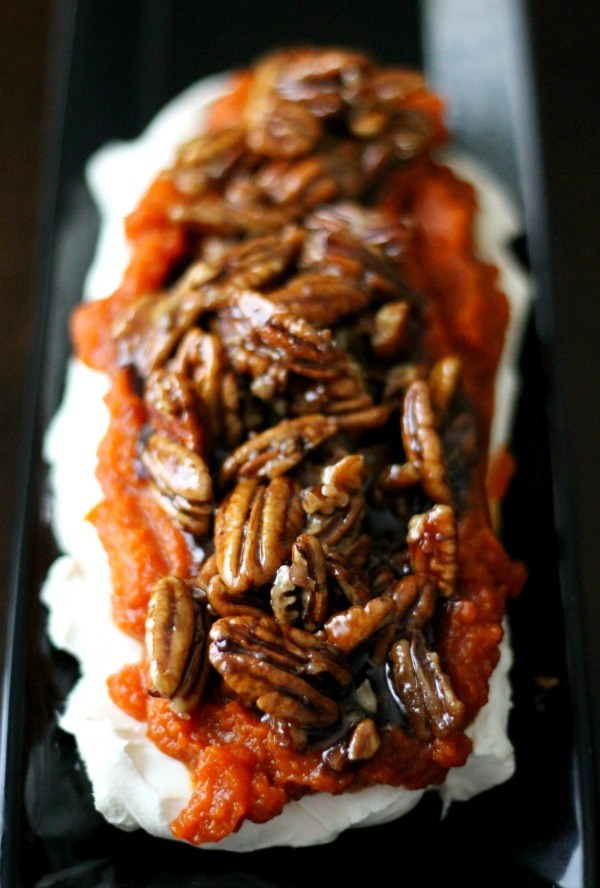 Easy Pumpkin Pecan Cream Cheese Dip Recipe
Ingredients:
1 eight-ounce block cream cheese (softened)
1 can Libby's Pumpkin
2 teaspoon pumpkin pie
1/2 cup brown sugar
1/2 cup Pearson Farm Elliot Pecan Halves
2 tablespoons brown sugar
Dash of cinnamon
1 tablespoon water
Directions:
Spread the softened cream cheese on your tray.
Mix the pumpkin with 1/2 cup brown sugar and pumpkin pie spice, top cream cheese with the pumpkin mixture.
Over medium heat, combine the water, 2 tablespoons of brown sugar, dash of cinnamon and the pecans. Let this mixture bubble and thicken slightly.
Spoon this pecan glaze over the pumpkin mixture.
Serve with gingersnaps and enjoy!
Recipe can be found here.