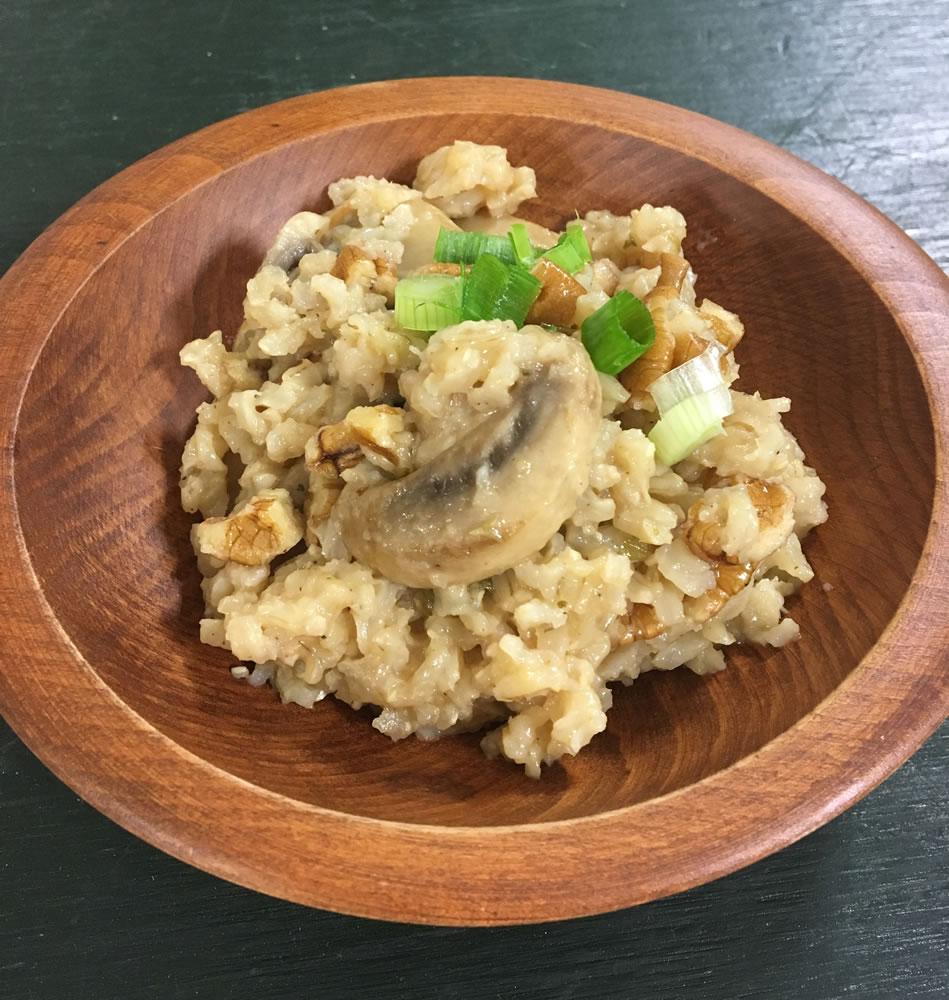 Brown Rice with Pecans
Ingredients:
1/2 cup of butter
1 (8-ounce) package fresh mushrooms, sliced
2 green onions, thinly sliced
1 garlic clove, minced
1 cup uncooked brown rice
1/4 teaspoon dried marjoram
1/8 teaspoon pepper
3 cups chicken stock
3/4 cup chopped Pearson pecans
Garnish: thinly sliced green onions
Directions:
Preheat oven to 400 degrees. Melt butter in an oven proof skillet over medium heat; add mushrooms, green onions, and garlic, and saute 5 minutes. Stir in rice, and saute 2 to 3 minutes. Stir in marjoram, pepper, and chicken stock. Bring to a boil. Bake, covered, at 400 degrees for 1 hour or until water is absorbed. Remove from oven, and stir in pecans. Garnish, if desired. Serves 4.
Buy fresh pecans for your next recipe!