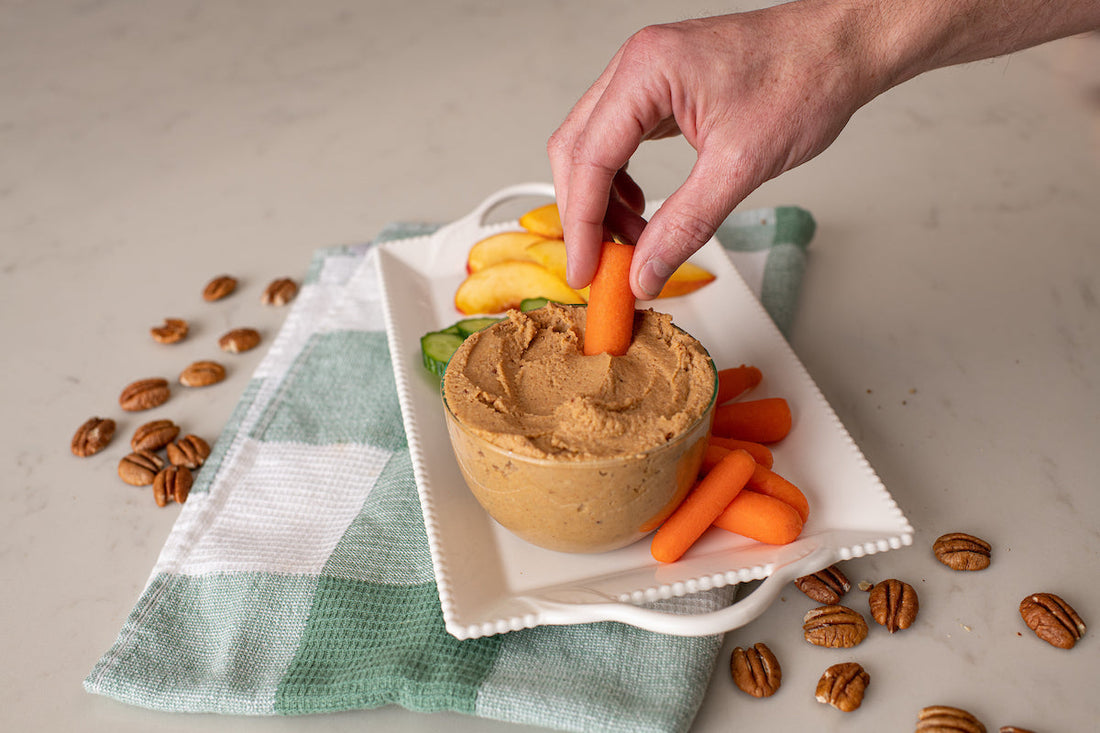 Smoky Pecan Dip
This flavorful Smoky Pecan Dip is Pearson Farm's version of hummus. It is quick, easy and so GOOD! Serve with veggies or spread on your leftover turkey sandwiches.
Ingredients
3 cups of chickpeas, rinsed and drained
2 cloves of garlic
3 tablespoons lemon juice
1 heaping teaspoon smoked hot paprika
1/2 teaspoon cayenne pepper
Salt, to taste
1/2 - 1/2 cup water
Directions:
Preheat the oven to 300 degrees F.
Spread the pecan pieces onto a baking sheet, and toast for 15 minutes.
Remove and cool slightly.
Place all ingredients in a food processor and blend until smooth.
Add water slowly while blending, stopping to scrape down the sides.
Taste along the way and adjust seasonings to suit.
*Recipe note: The longer you blend, the creamier the dip will become.