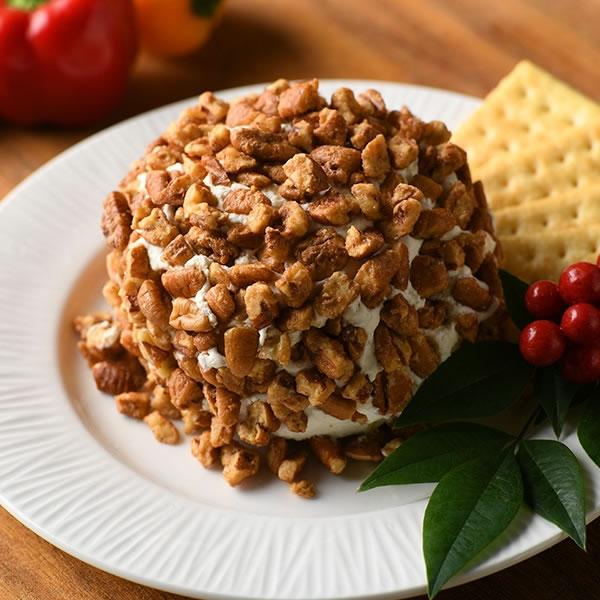 Pecan Cheese Ball
Ingredients:
2 packages (8 ounces each) cream cheese, softened to room temperature
1 can (8 ounces) crushed pineapple, well-drained
1/2 cup chopped green pepper
1/2 cup chopped green onions
1 tsp. Seasoned Salt
1 1/2 cups of chopped Pearson Pecans
Directions:
In a mixing bowl, whip cream cheese until smooth. Stir in pineapple, green pepper, onions, seasonings Put onto a sheet of plastic wrap and shape into a ball. Refrigerate several hours or overnight. Before serving, roll cheese ball in remaining nuts. Serve with crackers.