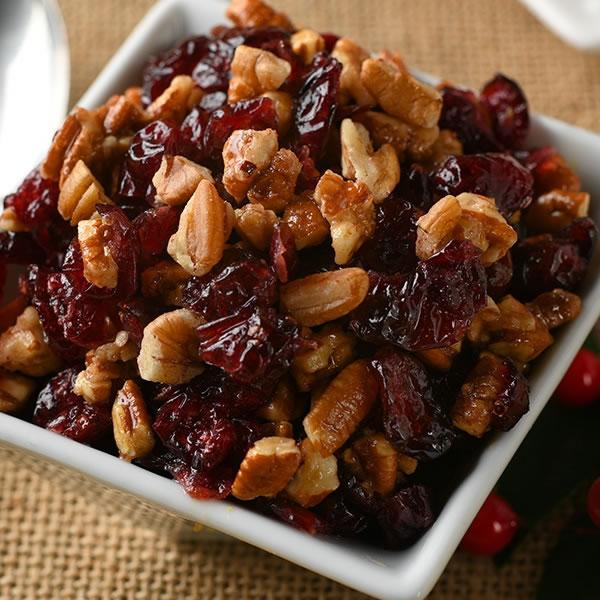 Cranberry Sauce with Pecans
TOTAL TIME: 20 MINUTES
SERVES: 6
Ingredients:
2 cups cranberries
1/2 cup apple juice
1/2 cup honey
1/2 teaspoon cinnamon
1 teaspoon fresh grated orange rind
1/2 cup Pearson Farm Chopped Pecans
Directions:
Combine cranberries, apple juice, honey and cinnamon in a saucepan and simmer for 5 minutes or until most berries pop. Remove from heat, stir in grated orange rind and pecans.
Chill in the refrigerator. Serve chilled.