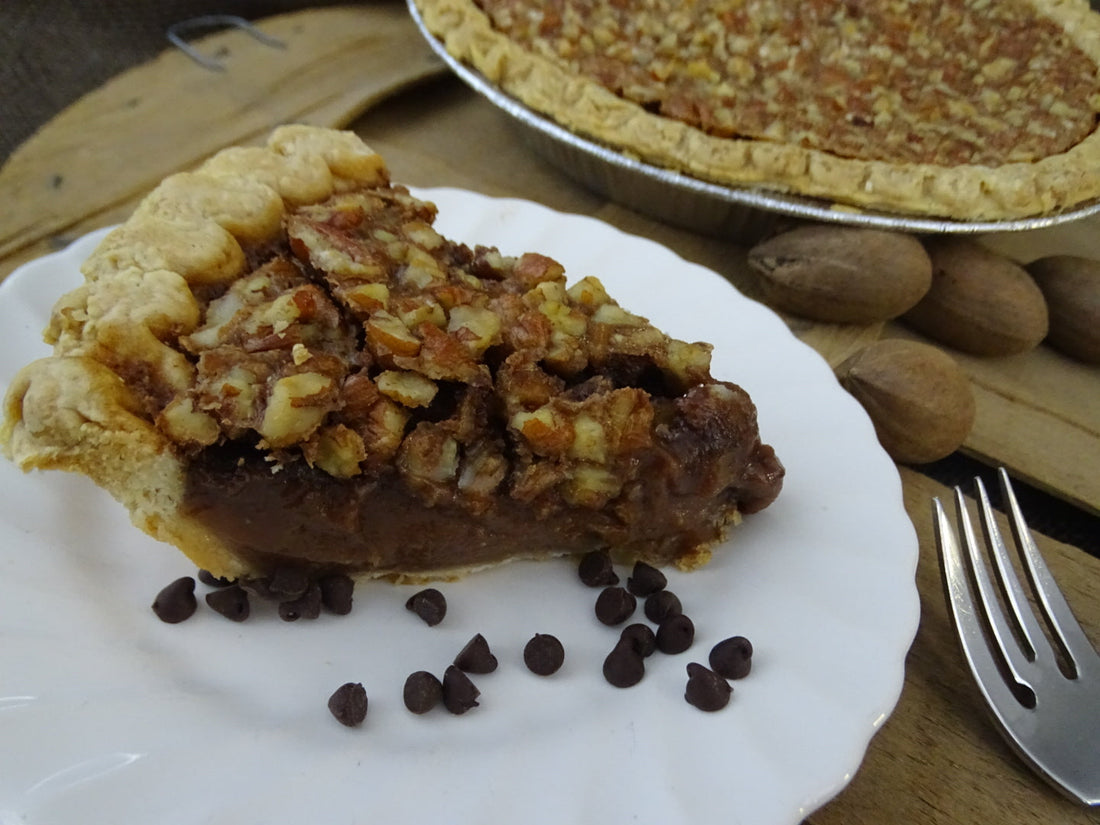 Lisa's Chocolate Pecan Pie
One of our customers, Lisa M. from Morrison, Illinois recently sent us this delicious chocolate pecan pie that she makes with our Pearson Farm pecans. She said that her boys ask for it all the time so we definitely had to try it. Ya'll, it's amazing!!
INGREDIENTS:
1 9" deep dish pie crust
1/2 cup butter, cubed
3 Tbsp cocoa
3/4 cup boiling water, cooled for 3 minutes
2 cups sugar
1/2 cup flour
1/8 tsp salt
1 tsp vanilla
5 oz can of evaporated milk (the 5 oz can is the key to this recipe)
1 cup Pearson Farm Pecans
DIRECTIONS:
Pre-heat oven to 350 degrees
In medium bowl, add butter, cocoa, and hot water. Stir until cocoa is dissolved. Add sugar, flour, salt, and vanilla. Mix well. Add the 5 oz can of evaporated milk and whisk to incorporate. Finally stir in the pecans. Pour into the pie shell and bake on a foil lined cookie sheet for 50 to 55 minutes. The center should be soft but not soupy and will set up as it cools.
VARIATION- you can also add 2-3 Tbsp of bourbon for a kick.
Serve when completely cooled with fresh whipped cream or fresh bourbon infused whipped cream.
Lisa, thank you so much for this incredible recipe!!